Description
Acetate Colorimetric Assay Kit
Acetate is an important component for biosynthesis. In living organisms, acetylation/deacetylation of proteins is critical for post-translational regulation of their functions. When bound to CoA, Acetyl-CoA is central to metabolism of carbohydrates and fats. It is also involved in the synthesis of biogenic compounds such as neurotransmitter acetylcholine. In Assay Genie's Acetate Assay Kit, Acetate is converted to an intermediate in the presence of Acetate Enzyme Mix & Acetate Substrate Mix. The intermediate reduces a colorless probe to a colored product with strong absorbance at 450 nm. The Acetate Colorimetric Assay Kit is rapid, simple & sensitive. It can detect less than 20 µM Acetate in various samples.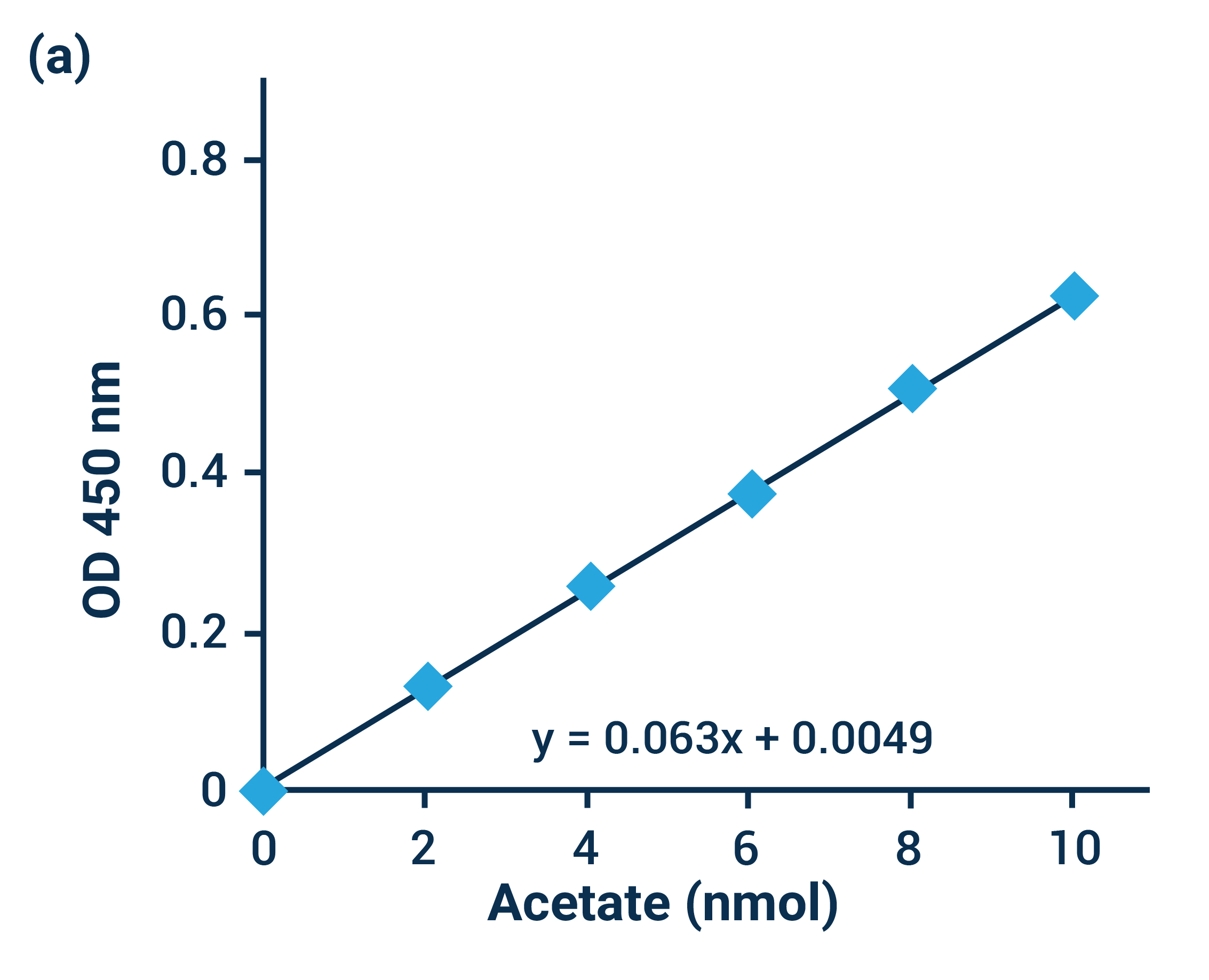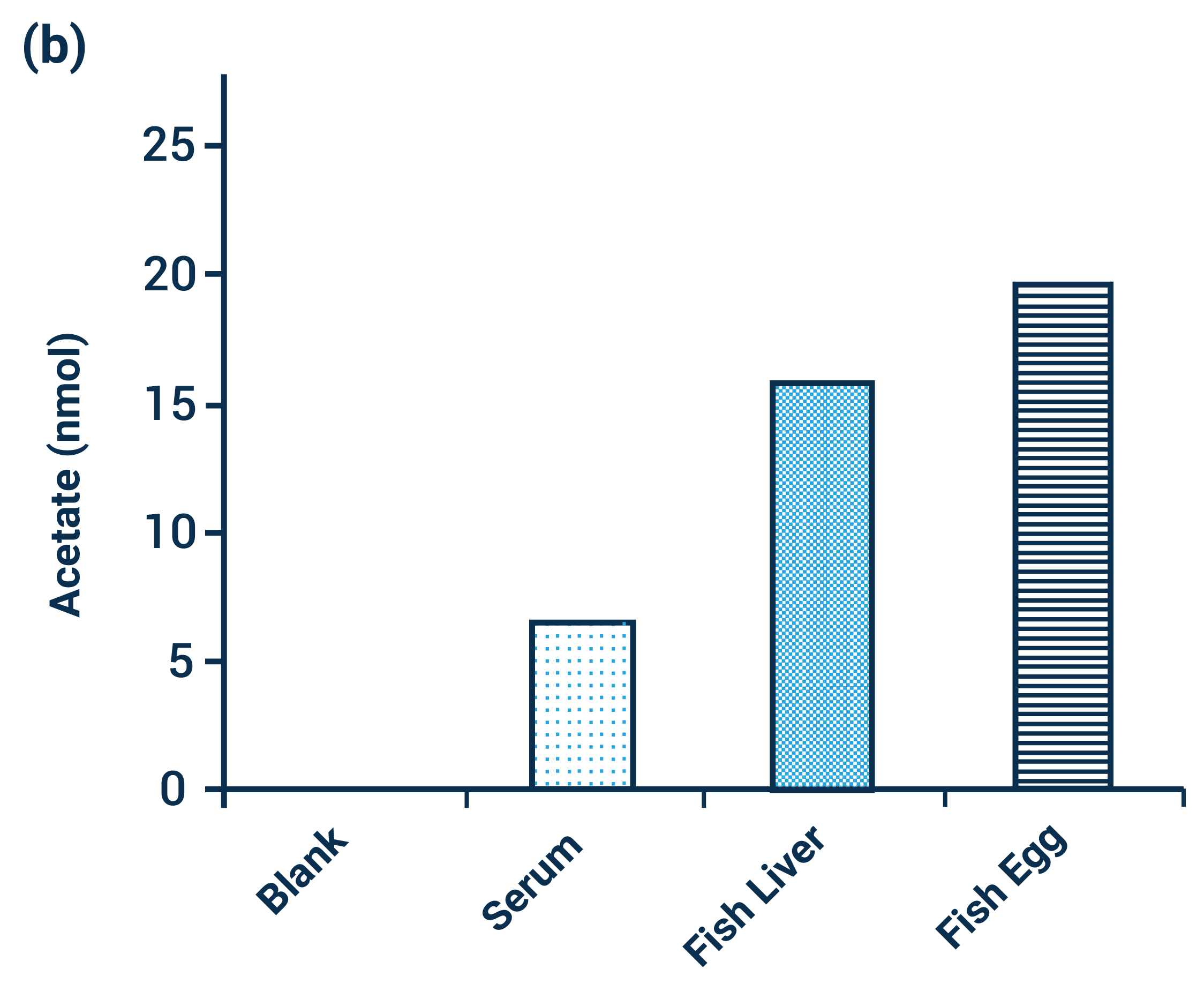 Figure 1: (a) Acetate Standard Curve. (b) Measurement of Acetate in human serum (5 μl), fish liver (~100 μg) egg (~200 μg) . Assays were performed following kit protocol.
Key Information
Description

The kit can detect less than 20 of Acetate in various samples.

Easy-to-use Rapid, convenient and sensitive
Kit contains all necessary reagents for accurate measurement of Acetate levels

Acetate Assay Buffer
Acetate Enzyme Mix (Lyophilized)
ATP (Lyophilized)
Acetate Substrate Mix (Lyophilized)
Probe (Lyophilized)
Acetate Standard (Lyophilized)

For Research Use Only! Not For Use in Humans.
View All
Close
Additional Information
| | |
| --- | --- |
| Product type: | Cellular Assay |
View All
Close