Description
Catalase Activity Colorimetric/Fluorometric Assay Kit
Catalase (EC 1.11.1.6) is a ubiquitous antioxidant enzyme that is present in nearly all living organisms. It functions to catalyze the decomposition of hydrogen peroxide (H to water and oxygen. Assay Genie's Catalase Assay Kit provides a highly sensitive, simple, direct and HTS-ready assay for measuring Catalase activity in biological samples. In the assay, catalase first reacts with Hto produce water and oxygen, the unconverted Hreacts with GenieRed probe to produce a product, which can be measured at 570 nm (Colorimetric method) or at Ex/Em=535/587nm (fluorometric method). Catalase activity is reversely proportional to the signal. The kit detects high pico-unit of catalase in samples.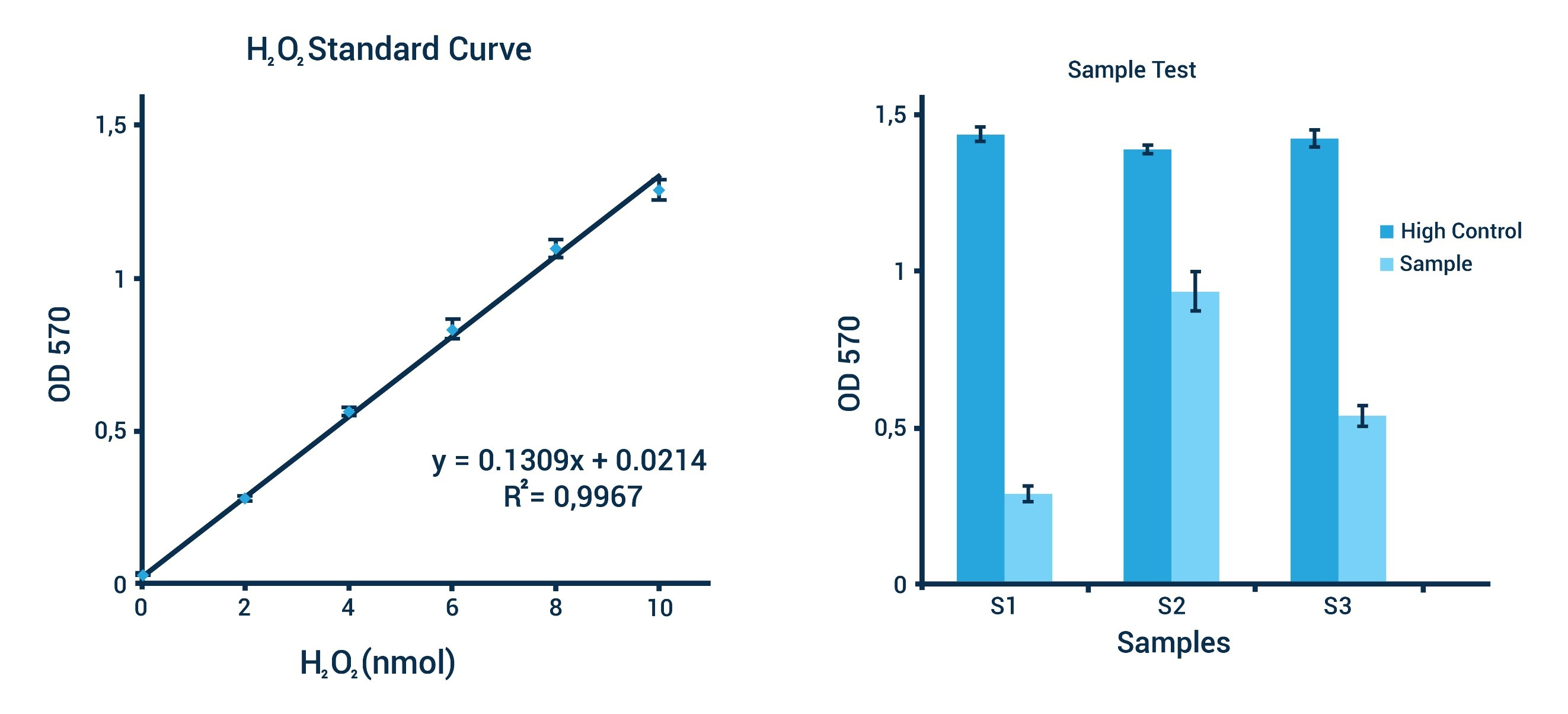 Figure: (a) H2O2 Standard Curve obtained using kit protocol. (b) Histogram of sample tests comparing high control vs sample.
Key Information
Description

Absorbance (570 nm) or Fluorescence (Ex/Em 535/587 nm)

The kit detects high pico-unit of catalase in samples.

Simple procedure; takes ~ less than 40 minutes
Fast and convenient

Catalase Assay Buffer
GenieRed Probe (in DMSO)
HRP (lyophilized)
H (3%; 0.88M)
Stop Solution
Catalase Positive Control (lyophilized)

For Research Use Only! Not For Use in Humans.
View All
Close