Description
Cell Migration/Chemotaxis Assay Kit (24-well, 5 µm)
Cell migration is a process by which cells move from one location to another. Cell motility is observed in unicellular organisms, and is essential for the development and maintenance of multicellular organisms. Cells often migrate in response to specific external stimuli, including chemical & mechanical signals. Errors during this process have serious consequences, including intellectual disability, vascular disease, tumor formation and metastasis. Assay Genie's Cell Migration/Chemotaxis Assay Kit utilizes a Boyden chamber, where the cells migrate through a semipermeable membrane under different stimuli. Cell migration can be analyzed directly by reading fluorescence (Ex/Em = 530/590 nm) in a plate reader. Our assay is easy to use, sensitive and adaptable to high-throughput systems.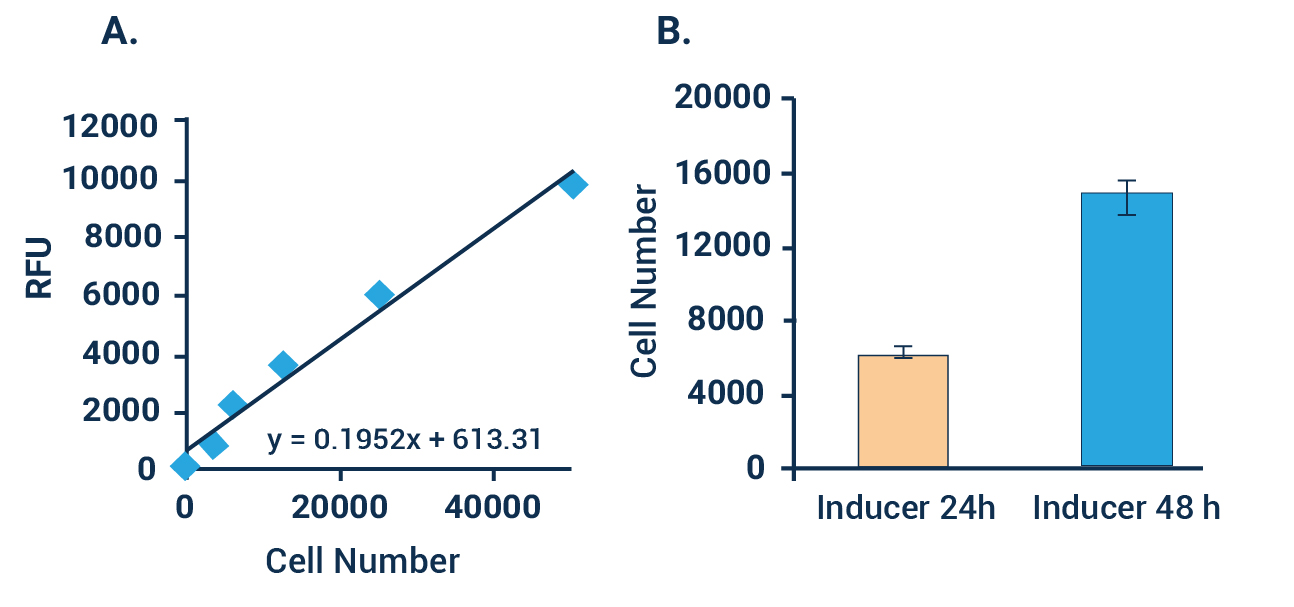 Figure 1: (A) Standard Curve: Monocytes/macrophage cells were harvested, counted, and serially diluted to obtain desired cell number. (B) Cell Migration: Monocytes/macrophage cells were starved overnight and treated with Control Migration Inducer for 24h, 48h or left untreated (control cells). Treatment with Control Migration Inducer demonstrated a significant increase in migration with time. Control reading was subtracted from inducer reading. Cells were incubated according to the protocol with Cell Dye and RFU (Ex/Em = 530/590 nm) was measured.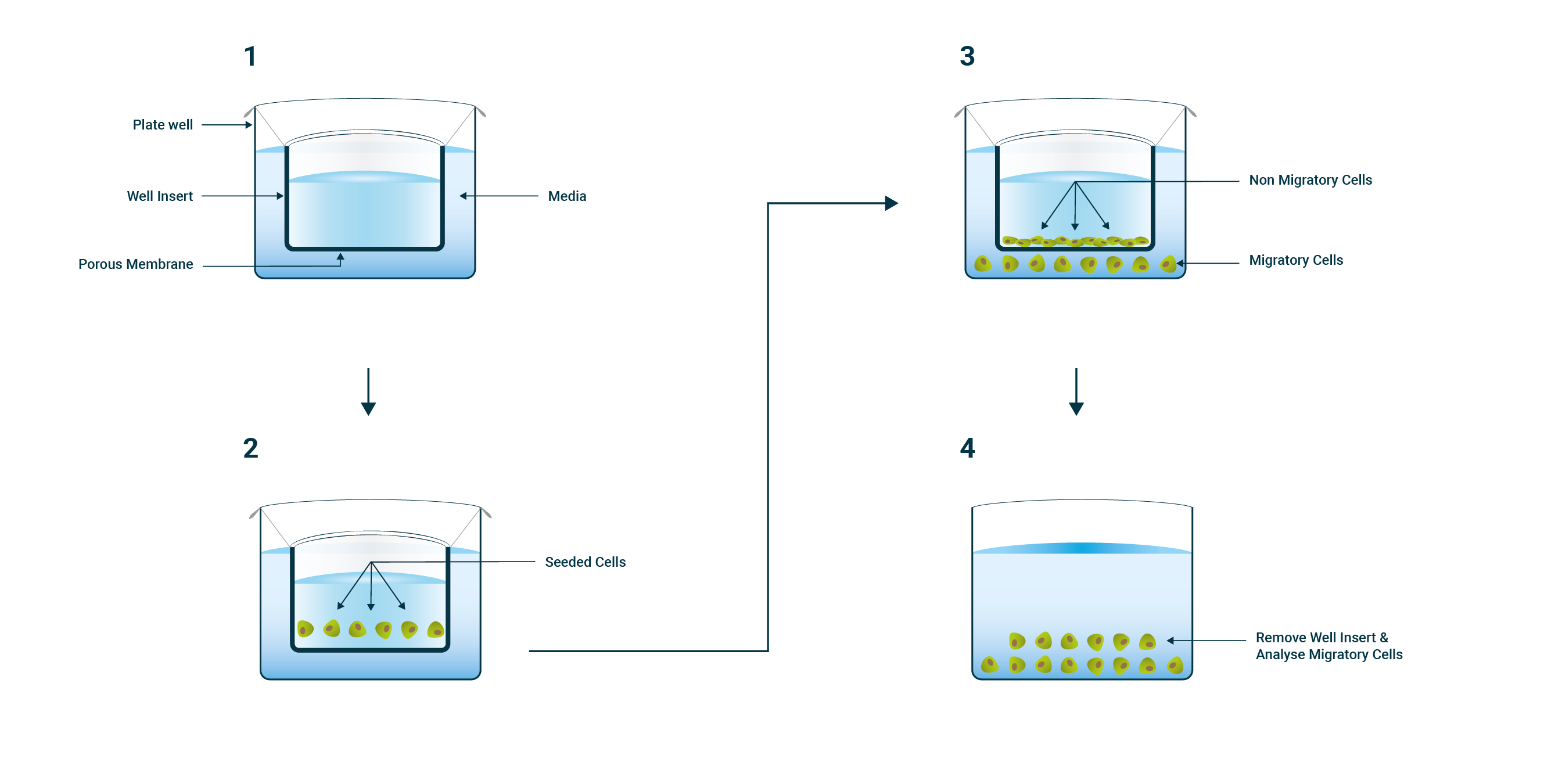 Figure 2: Assay Genie Cell Migration/Chemotaxis Kit: 1) A Boyden Chamber is used to investigate cell migration and chemotaxis. 2) Cells are added to the well insert and either control migration inducers or chemoattractants added to the bottom chamber. 3) Migratory cells move through the porous membrane while cells that do not migrate remain in the well insert. 4) The well insert is removed, and migratory cells are analyzed.
Key Information
Description

Fluorescence (Ex/Em = 530/590 nm)

Measure cell migration in response to stimuli.
Screen, study, or characterize compounds that influence chemotaxis/cell migration.

Highly sensitive fluorometric method to measure cell migration/chemotaxis in response to a variety of biochemical stimuli
Simple & High throughput-adaptable
Reproducible, Quantitative tool for screening, studying, or characterizing compounds that affect cell migration

Wash Buffer
Cell Dissociation Solution
Control Migration Inducer
Cell Dye
Cell Migration Chamber

For Research Use Only! Not For Use in Humans.
View All
Close