DNA/RNA Sample Collection Kit Saliva Collection for Diagnostic Test Saliva Collection Kit
SKU:

CY-98000C

UPC:
Frequently bought together:
Description
The HCY Saliva Collection Kit is a user-friendly, all-in-one system for collection, stabilization, transportation and storage of DNA and RNA from saliva samples including COVID-19. This product collects saliva samples secreted from the oral cavity into a collection tube containing unique transport medium ensuring the integrity of the DNA or RNA in the saliva sample.
Pack Size: 20 pieces
· Non-invasive: painless, easy to handle saliva collection devices
· Safe: transport medium ensures samples are non-infectious and can be shipped safely
· Low Risk: medical staff have a huge reduction to potential infection risks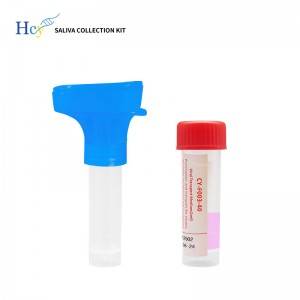 Spit into funnel until saliva volume reaches 2mL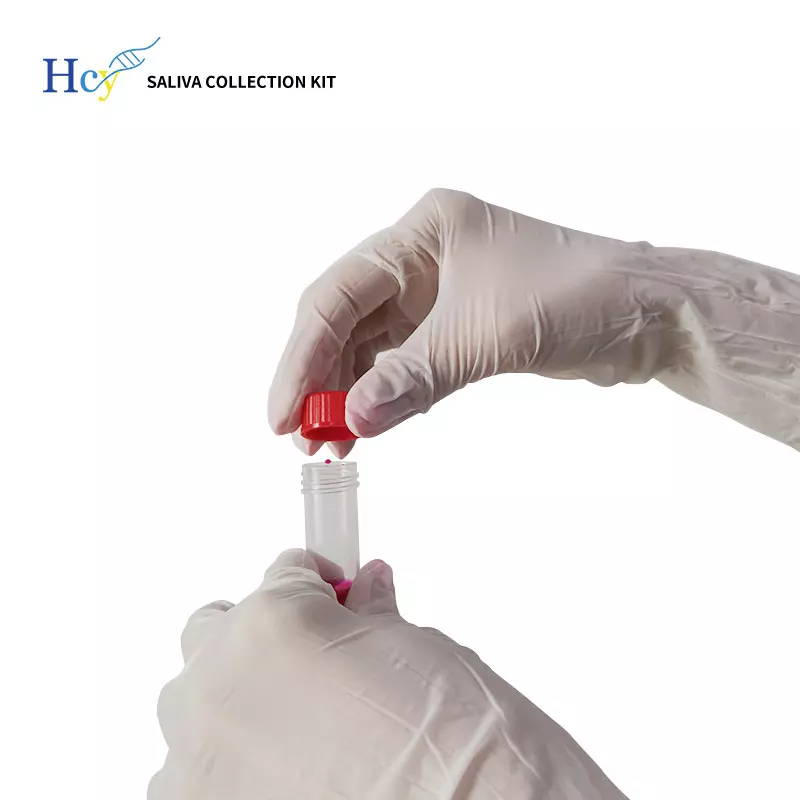 Unscrew the transport medium tube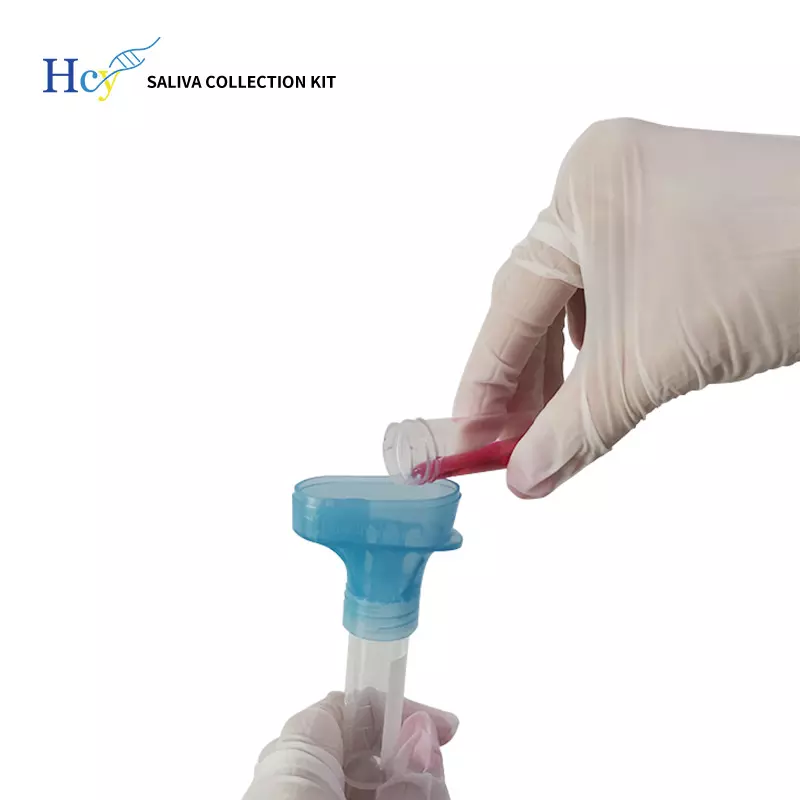 Pour the virus transport medium into the funnel tube
Unscrew the funnel from the collection tube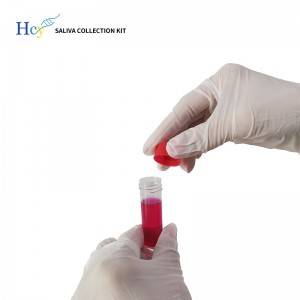 Screw the transport medium tube with saliva specimen tightly
Shake the collection tube for 5 sec and recycle the remaining parts
1.The composition of the collection funnel, collection tube and collection tube cap should be polypropylene material;
2.The preservation solution (transport medium) is sealed and leak-free;
3.Centrifuge tube and saliva collection port do not leak preservation solution (transport medium).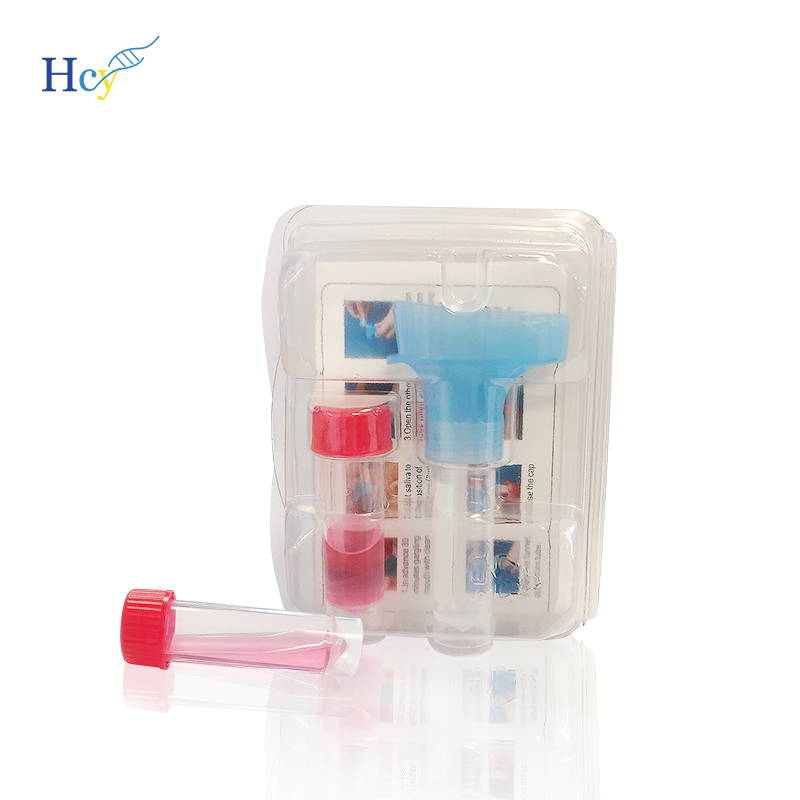 1. Suitable for field, home use and clinic-based sampling
2. Collection tube specified to 95kPa for leak proof mailing
3. Assisted version for Infants and Elderly
4. Suitable for SARS-CoV-2 sample collection
5. Unique funnel design prevents spillages or buffer flow back