Description
Enteropeptidase/Enterokinase Cleavage Kit
Enteropeptidase (Enterokinase, EC 3.4.21.9) is a serine protease involved in activation of trypsinogen to trypsin, which in turn results in the activation of various digestive enzymes. It recognizes a highly specific amino acid sequence 'DDDDK' and cleaves after the lysine residue (K). The high specific activity of Enteropeptidase has been utilized in cleaving a variety of native or fusion proteins containing the above recognition motif. Assay Genie's Enteropeptidase Cleavage Kit contains highly active light chain fragment of human Enteropeptidase. Our pure enzyme is an excellent tool to obtain a wild type protein sequence from a fusion protein, containing Enteropeptidase recognition sequence (DDDDK). This Enteropeptidase cleavage kit is sufficient for cleaving at least 5 mg of target protein. The residual enteropeptidase left in the reaction mix will not interfere with most of the downstream applications. Following cleavage of the target protein, Enteropeptidase can be removed using Assay Genie Hi-Bind Ni-QR Agarose beads.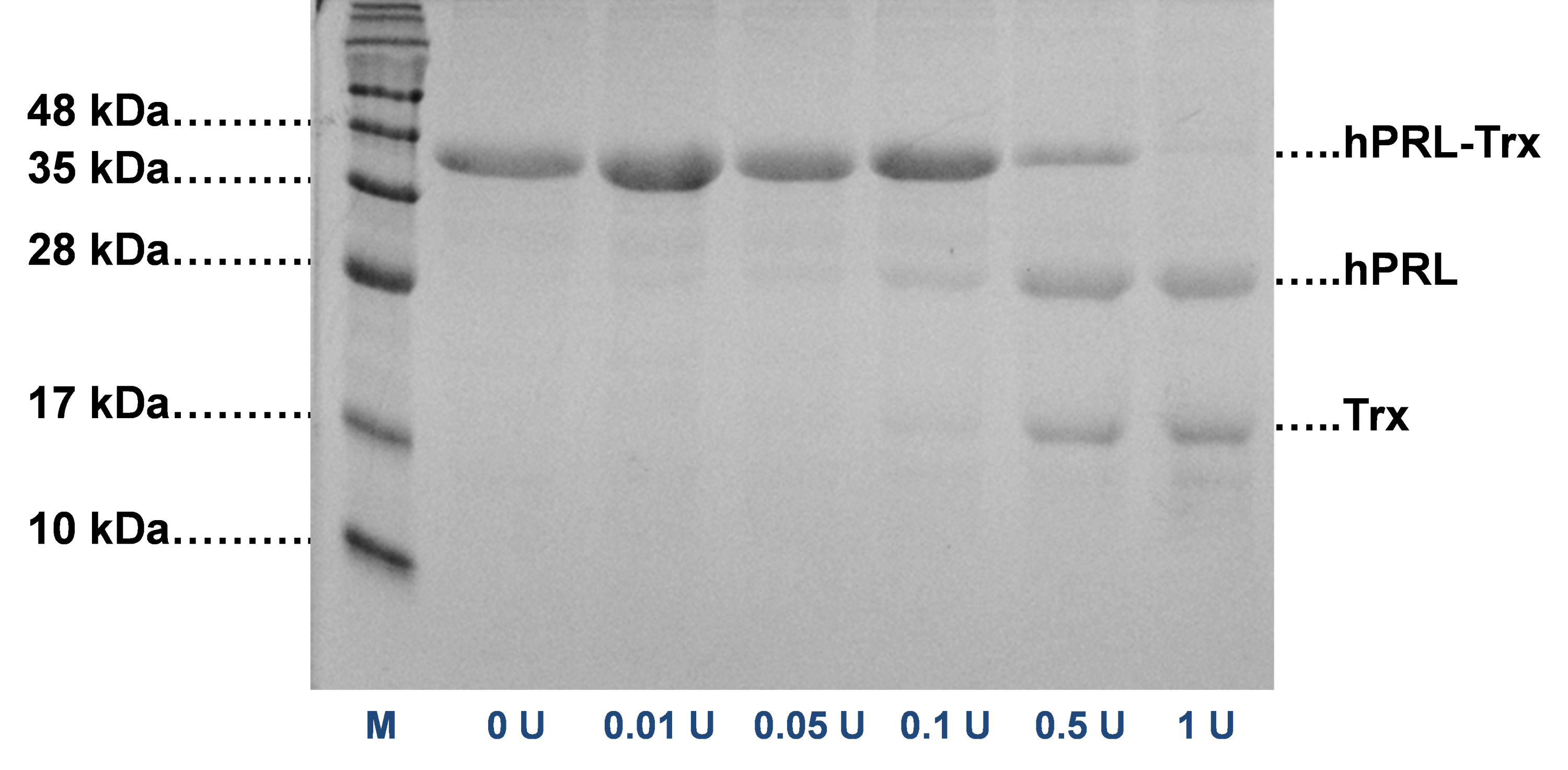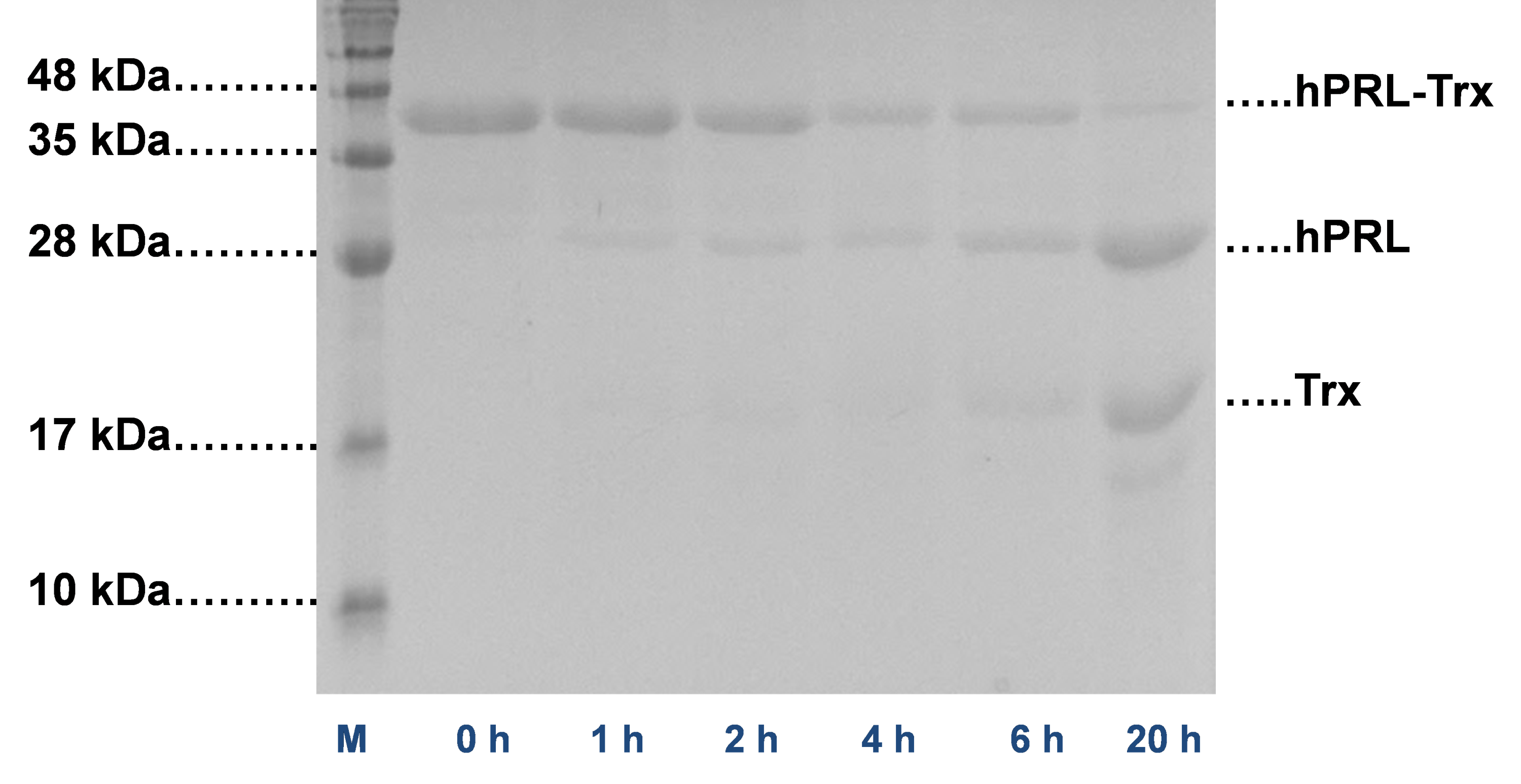 Figure: (a) SDS-PAGE analyses of hPRL-Trx (42.3 kDa): hPRL-Trx (50 μg) was digested into its individual protein fragments hPRL (25.3 kDa) and Trx (17 kDa) using different amounts (0.01-1 U) of Enteropeptidase at RT for 20 h. (b) Analysis of hPRL-Trx digestion at different time points at RT using 1 U of Enteropeptidase.
Key Information
Description

Sufficient for cleaving at least 5 mg of target protein

Efficiently removes tags from recombinant fusion proteins containing accessible Enteropeptidase-specific recognition sequence.
Includes cleavage control protein (hPRL-Trx)

Enteropeptidase Cleavage Buffer
Human Enteropeptidase (100 U)
Cleavage Control Protein (hPRL-Trx)

For Research Use Only! Not For Use in Humans.
View All
Close