ChIP Antibodies
Highly Validated ChIP Antibodies Organised by Epigenetic Modifications!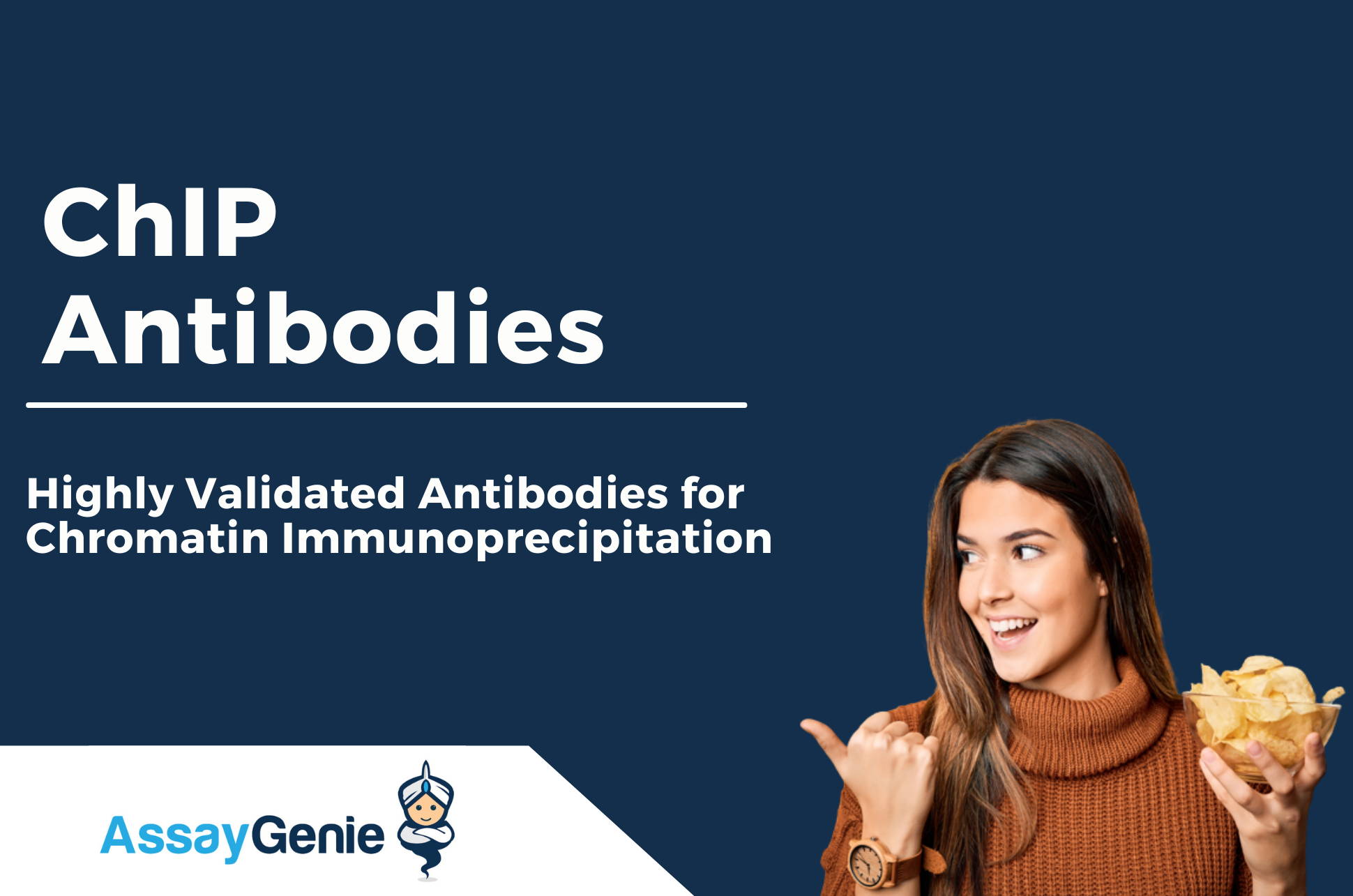 What are ChIP Antibodies?
Chromatin immunoprecipitation (ChIP) is a method for studying the interactions of proteins with genomic regions in intact cells. The immunoprecipitation of targeted proteins using an antibody that specifically recognizes it is one of the most crucial aspects of this procedure. Antibodies used in ChIP must be of high quality for the experiment to be successful. At Assay Genie we has a wide range of ChIP antibodies which can be used for cell, nuclear and epigenetic signaling.