Description
CRISPR Genomic Cleavage Detection Kit
Precision is a key quality in genome editing and gene modification methods. Confirmation of successful gene editing is an important step in any set up, and could save both time and resources if experimental insufficiencies are caught early on. The CRISPR Genomic Cleavage Detection Kit is designed as an easy and yet effective way to verify your genomic editing process. CRISPR-edited cell samples are used as a template in PCR reactions targeting the specific region of interest. The products are then denatured and re-annealed to produce mismatches in the double strand. These mismatches are recognized and subsequently cleaved by the detection enzyme to produce product sizes that are easily distinguishable upon gel analysis. Assay Genie's ready-to-use CRISPR Genomic Cleavage Detection Kit provides a simple, rapid assay and thus will surely be an indispensable addition to any genomic-editing toolbox.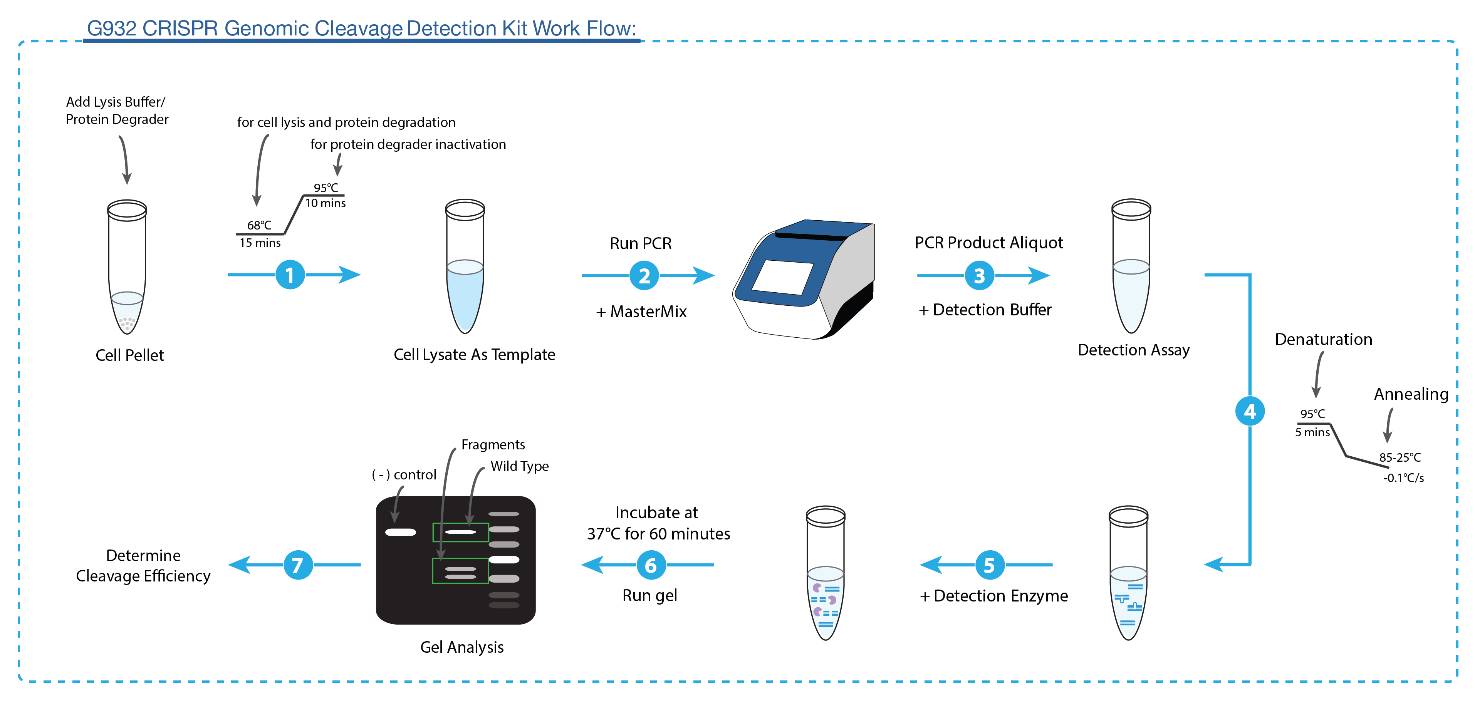 Figure 1: Work Flow Summary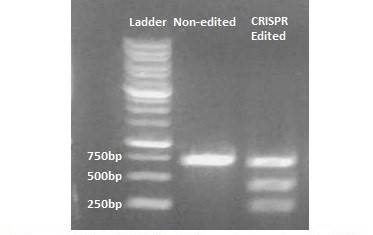 Figure 2: Both non-edited and CRISPR-edited samples were treated with the CRISPR Genomic Cleavage Detection Kit. CRISPR- edited samples in the right lane show expected band sizes with approximately 430bp and 260bp after enzymatic cleavage. Non-edited samples in the left lane did not show any enzymatic cleavage after treatment.
Key Information
Description

To verify your genomic editing process

Ease of use with simple steps Rapid set-up Streamlined protocol suitable for high-throughput applications

Cell Lysis Buffer
Protein Degrader
Detection Enzyme
10X Detection Buffer
Control Primer & Template Distant
TM PCR Mix (#M1136-200)
Nuclease-free H2O

For Research Use Only! Not For Use in Humans.
View All
Close
Additional Information
| | |
| --- | --- |
| Product type: | Molecular Tools |
View All
Close