Description
Viral Transport System with Swab
The Viral Transport System is designed for the collection, transportation and short-term storage of clinical specimens containing total DNA/RNA such as SARS-CoV-2, chlamydia, mycoplasma, ureaplasma from saliva, blood, serum, stool or other bodily fluids.
The transport medium lyses the organism and inactivates the cells, bacteria, and/or virus. The lysed samples can be stored at room temperature for up to one week and used in subsequent procedures such as DNA/RNA extraction, PCR or sequencing. This system contains individually wrapped, sterile flocked nylon swabs optimizing specimen collection and elution into the transport medium.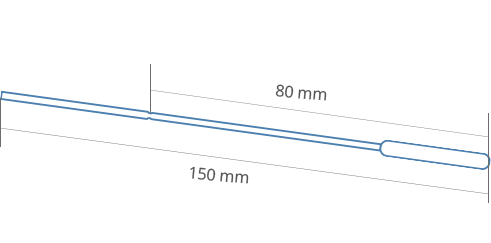 Figure 1: Viral Transport Medium System Swab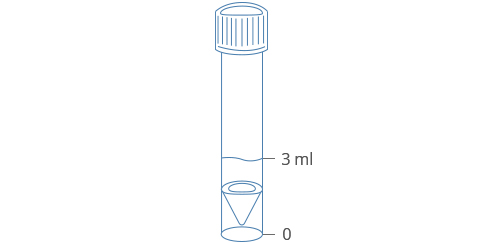 Figure 2: Viral Transport Medium System Vial
Swab
Vial

Breakpoint Distance
(from Swab Tip)
1. Take the swab out of the package, and swab deep into the oral, nasal, or other cavities for sampling.
The specific sampling methods are below:
1.1. Nasal swab: Gently insert the swab into the nasal condyle of the nasal passage. Leave in place for several seconds, and slowly remove while rotating. Swab other nostril with separate swabs if necessary.
1.2. Pharyngeal swab: Swab the bilateral pharyngeal tonsils and posterior pharyngeal wall.
2. Twist open the vial and quickly immerse the swab head into the transport medium.
3. Snap the plastic shaft and seal vial tightly with screw cap.
4. Discard the snapped plastic tail.
5. Shake vial up-and-down several times.
6. Place the vial in a biohazard bag and seal for transportation.
Components
Amounts

Vial with Transport Media

10 individual packages
Each including:
1 collection vial with 3 ml transport medium

10 pieces (sterile and individually packed)
Before use, store at 15-30°C for up to 24 months. After use, store at room temperature for up to 1 week. For longer storage, store at -20°C or below.
1. Before starting, read the user manual and make sure to follow all operations as indicated.
2. Before use, check vial is well-sealed and cotton pad is dry. If wet, discard vial.
3. Label all relevant sample information on the vials before collection.
While we believe this kit is to be an effective indicator of infection we cannot guarantee 100% accuracy so the patient should still be advised to follow government guidelines for those exhibiting symptoms and those who aren't regarding hygiene, self-isolation and other measures even if the test is negative.
Negative results do not rule out SARS-CoV-2 infection, particularly in those who have been in contact with the virus. Follow-up testing with a molecular diagnostic should be considered to rule out infection in these individuals.
Results from antibody testing should not be used as the sole basis to diagnose or exclude SARS-CoV-2 infection or to inform infection status.
Positive results may be due to past or present infection with non-SARS-CoV-2 coronavirus strains, such as coronavirus HKU1, NL63, OC43, or 229E.
This kit is for Professional-Use-Only.