Hydroxychloroquine: Potential Treatment for COVID-19
What is Hydroxychloroquine?
Hydroxychloroquine (HCQ) belongs a family of medicines called antimalarials, which are also classified as disease-modifying anti-rheumatic agents, or DMARDs. Hydroxychloroquine was previously used to prevent and cure malaria. However, it has also been recognised to treat various other diseases such as rheumatoid arthritis, sarcoidosis (inflammatory disease of the lungs and lymph glands), lupus and Sjogren's syndrome whereby the white blood cells of the body affect the tear and saliva glands, thereby, reducing the amount of tears and saliva produced. HCQ is sold under the generic name Plaquenil and was introduced in 1955. This synthetic form of HCQ differs from chloroquine by a hydroxyl group, which decreases the compounds toxicity whilst still maintaining its efficacy.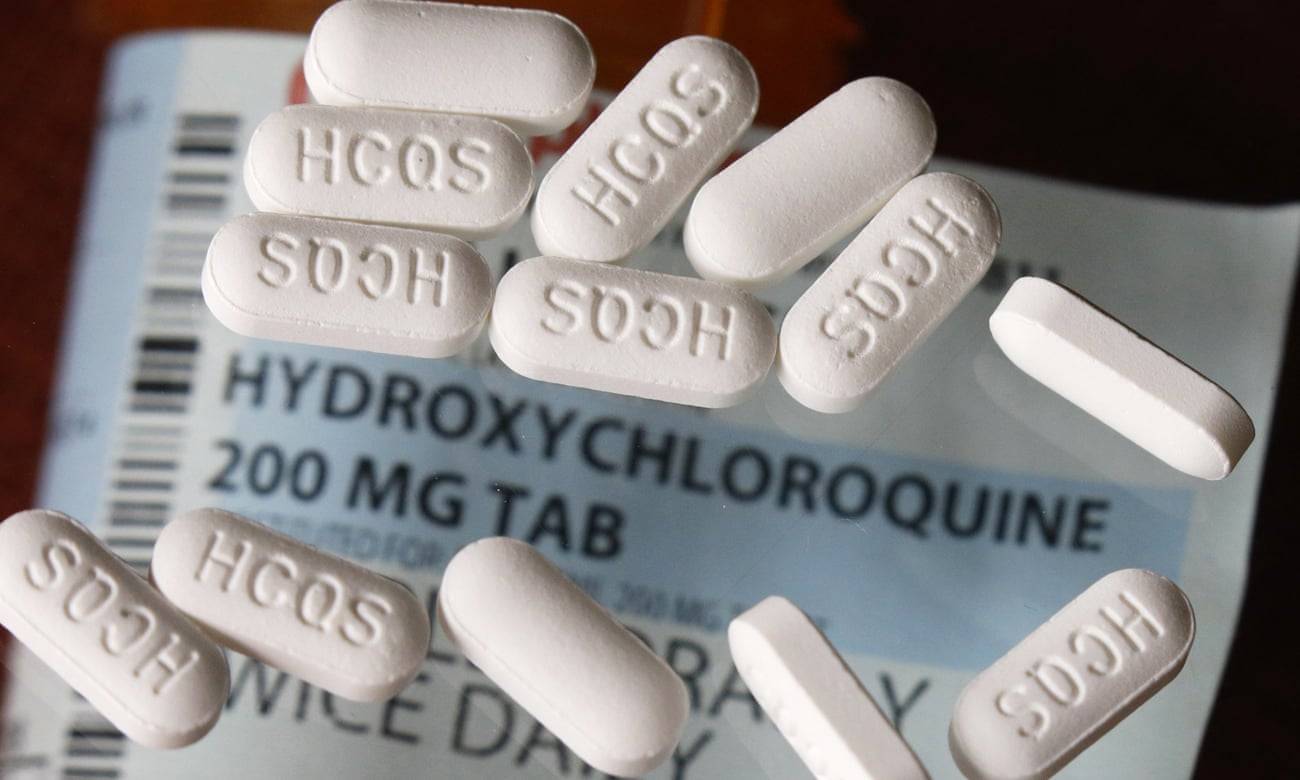 Fig 1: Picture of the drug Hydroxychloroquine. Taken from The Guardian.
Origin Behind Hydroxychlorquine
The first use of quinine as a drug is dated back to 1630 when it was used as a mysterious bark powder to cute certain illnesses in Peru. Hundreds of years later, the alkaloids from the bark were extracted, and chloroquine was discovered to be one of the many compounds investigated. Chloroquine was investigated as part of the extensive cooperation program of antimalarial research in America during World War II in 1943. Chloroquine proved to be the most promising out of all the compounds investigated, causing it to be a drug used to treat malaria in areas that were sensitive to chloroquine. Today, a beta-hydroxy group has been added to chloroquine, giving the name hydroxychloroquine, to reduce its toxicity whilst still maintaining its efficacy.
Mechanism of Action of Hydroxychloroquine
Hydroxychlorquine has various mechanisms of action which allow it to improve symptoms of diseases such as lupus and rheumatoid arthritis and aid in preventing and curing malaria. HCQ interferes with lysosomal acidification and can inhibit chemotaxis of molecules, phagocytosis of cells and antigen presentation. The inhibition of each of these processes can reduce inflammation throughout the body. The drug also affects membrane stability and can alter signalling pathways and transcriptional activity, which can result in the inhibition of cytokine production such as IL-1 and IL-6 and modulation of certain co-stimulatory molecules.
For the treatment of malaria, there are various mechanisms in which HCQ can kill the parasites causing the disease, Plasmodium species. These include the ability of the drug to bind and alter DNA of parasitic infected cells. Additionally, HCQ can be taken up into the acidic food vesicles of the parasite in the erythrocyte. This increases the pH of the vesicles, thereby interfering with vesicle functions and killing the parasite. HCQ also inhibits the erythrocytic stage of development of the parasite, meaning that the drug kills and inhibits the further growth and infection of the parasite throughout the body.
How Hydroxychloroquine Treats Lupus?

The use of HCQ for the treatment of lupus has been documented. Lupus is an autoimmune disease in which the body's immune system mistakenly attacks healthy tissue in various parts of the body. HCQ blocks TLR-7 and TLR-9 in a subtype of dendritic cells called plasmacytoid dendritic cells. The increased activation of TLR-7 and 9 in these cells promotes the killing of healthy skin cells by dendritic cells. Therefore, the drug inhibits the excess killing of healthy tissue cells. Additionally, HCQ inhibits the production of a key pro-inflammatory cytokine called IFN-alpha, which plays a major role in the pathogenesis of lupus. Therefore, HCQ can help to prevent joint swelling and skin rashes associated with the disease.
How Hydroxychloroquine Treats Rheumatoid Arthritis
It is known that hydroxychloroquine can treat some of the symptoms of rheumatoid arthritis (RA). RA is a chronic inflammatory disease that is characterised by joint swelling, weakness, fragility, and progressive synovial membrane damage, meaning that the fluid between bones slowly degrades leading to the bones rubbing against each other increasing friction which can lead to a high degree of disability.
Hydroxychloroquine reduces excess inflammation surrounding the joints therefore it helps to reduce pain, stiffness and joint swelling which are symptoms associated with RA. Although the precise mechanism of action of how the drug reduces inflammation is not fully documented, it is thought that the drug interferes with metabolic communication between cells of the immune system, thereby, preventing immune cell signalling and activation around the synovial joints.
COVID-19 & Hydroxychloroquine: Clinical Trials
Clinical trials are now underway to test the efficacy of hydroxychloroquine.
Double-blind, randomised, placebo-controlled clinical trials have begun in the United States. The National Heart, Lung, and Blood Institute (NHLBI) is leading ORCHID, 'Outcomes Related to COVID-19 Treated With Hydroxychloroquine Among In-patients With Symptomatic Disease', to determine the risks and effects of hydroxychloroquine in patients with COVID-19. This Phase 3 study is intended to assess whether the anecdotal success of HCQ usage can be reliably reproduced on a large and robust scale. The antimicrobial, antiviral, and immunomodulatory properties of HCQ, and its status as a WHO essential medicine, make it a compound worthy of further clinical evaluation for the treatment of COVID-19.
The study is recruiting hospitalised adults with symptoms of acute respiratory infection and a confirmed diagnosis of SARS-CoV-2 infection. ORCHID will be carried out in 44 locations across America, and is estimated to enroll approximately 500 patients. HCQ or placebo interventions will be given in a 1:1 ratio along with standard of care treatment. The estimated Primary Completion date for ORCHID is April of 2021.
The aim of this study is to prove that treatment with HCQ improves the clinical outcome of patients with COVID-19 fifteen days after the treatment begins. Measures of primary outcomes are defined in COVID Ordinal Outcomes Scale, detailed below.
Death
Hospitalized on invasive mechanical ventilation or ECMO (extracorporeal membrane oxygenation)
Hospitalized on non-invasive ventilation or high flow nasal cannula
Hospitalized on supplemental oxygen
Hospitalized not on supplemental oxygen
Not hospitalized with limitation in activity (continued symptoms)
Not hospitalized without limitation in activity (no symptoms)
Secondary outcomes include all-cause mortality on day fifteen and twenty-nine, along with ordinal measurements at different time points during and after the study. Similarly, the number of patients who do not require a ventilator, supplementary oxygen, vasotherapy, or hospital care will be assessed across time points. Throughout the study, patients will be monitored for severe adverse reactions and other signs of detrimental side effects of HCQ. Ultimately, the success of HCQ in a clinical, COVID-19 context will be determined by the clinical outcome at day fifteen.
Renmin Hospital of Wuhan University conducted a similar study with a much smaller sample size earlier this year, and preliminary data and conclusions were published.
31 out of 62 hospitalised patients with confirmed SARS-CoV-2 infection were assigned to receive an additional five days of treatment with HCQ. Time to clinical recovery (TTCR) data was collected for the control group and the HCQ intervention group. Patients in the HCQ treatment group were reported to show improvements in pneumonia symptoms, in comparison with control groups. Similarly, the body temperature recovery time and cough remission time were significantly shorter for patients in the treatment group versus the control. Of the four patients whose disease progressed, all were in the control group. Two patients in the HCQ treatment group were reported to present with mild adverse reactions to treatment. Overall, treatment with HCQ was presented as efficacious.
Hydroxychloroquine is one of many compounds under investigation for the treatment of COVID-19. Information on other potential therapeutics can be found here.
Recent Posts
Transmission of SARS-CoV-2 (COVID-19) via Droplets and Aerosols …

Hydroxychloroquine: Potential Treatment for COVID-19 …

Instagram is a crucial social media platform for any business. The image-based app has h …