B cells, a type of white blood cell, play a vital role in the adaptive immune system, serving as key mediators of humoral immunity. They are responsible for producing antibodies, which are specialized proteins that recognize and neutralize foreign substances, such as pathogens, in the body. B cells achieve this remarkable specificity through the expression of cell surface receptors known as B cell receptors (BCRs). However, the study and classification of B cells require a more nuanced understanding of their heterogeneity. This is where CD markers, a system of cell surface proteins, come into play
CD markers, short for cluster of differentiation markers, serve as valuable tools for identifying and characterizing different cell populations, including B cells. In this blog post, we will explore the significance of CD markers in B cell research, shedding light on their role in defining distinct B cell subsets and unraveling the intricacies of immune responses.
Immunophenotyping Definition
Immunophenotyping is a technique used to identify and characterize cell populations based on the expression of specific cell surface markers, often using monoclonal antibodies. It involves the binding of fluorescently labeled antibodies to specific antigens on the cell surface, followed by analysis using flow cytometry or other detection methods.
Immunophenotyping is a powerful technique used to analyze and characterize the surface markers expressed by B cells, providing invaluable insights into their identity and functional properties. By utilizing specific antibodies that target distinct CD markers, immunophenotyping allows researchers to identify and classify different B cell subsets with remarkable precision. This technique enables the examination of various surface molecules, such as CD19, CD20, CD21, CD27, and many others, which serve as important indicators of B cell maturation, activation, differentiation, and memory status. Immunophenotyping not only aids in the classification of B cells but also contributes to our understanding of their role in immunity, as different subsets may possess unique functional capabilities and responses to stimuli. By unraveling the immunophenotypic profiles of B cells, scientists can gain deeper insights into the intricacies of immune regulation, disease pathology (autoimmune diseases and cancer) and the development of targeted therapeutic strategies.
Flow Cytometry for Immunophenotyping
The process typically involves obtaining a sample of cells, such as blood, bone marrow, or tissues, and incubating them with a panel of fluorescently labeled antibodies that recognize specific cell surface markers. The antibodies can target various CD markers (cluster of differentiation markers), The labeled cells are then passed through a flow cytometer, which detects and measures the fluorescence emitted by each individual cell, providing quantitative data about the expression levels of different markers.
B cell Immunophenotyping using Flow cytometry
Human CD19 ELISA Kit
ELISA Type
Sandwich ELISA, Double Antibody
Sensitivity
0.094ng/ml
Range
0.156-10ng/ml
Human CD40 / TNFRSF5 ELISA Kit
ELISA Type
Sandwich ELISA, Double Antibody
Sensitivity
11.719pg/ml
Range
19.531-1250pg/ml
Human Siglec-2 / CD22 ELISA
ELISA Type
Sandwich ELISA, Double Antibody
Sensitivity
9.375pg/ml
Range
15.625-1000pg/ml
CD markers expression in B cell developmental stages
CD markers are proteins that are found on the surface of cells. They are used to help identify different types of cells. B cells express a variety of CD markers during their development. These markers can be used to track the progression of B cell development and to study the function of B cells.
B cell development or activation, including progenitor B cells, pro-B cells, pre-B cells, immature B cells, marginal zone B cells, naïve B cells, germinal center B cells, memory B cells, plasmablast cells (also known as plasma cell precursors), and the initial stages of clonal selection. The CD antigens are a set of cell surface markers that may be used to identify various phases of B-cell maturation or activation.
The CD19/CD21 complex, in addition to binding BCR-expressing cells, can also react and bind to complement fragment C3d. The complex then spreads into membrane "lipid rafts" domains, where tyrosine phosphorylated CD19 can connect with co-localized kinases in the membrane to regulate BCR signaling.

CD Markers

Expressed on cells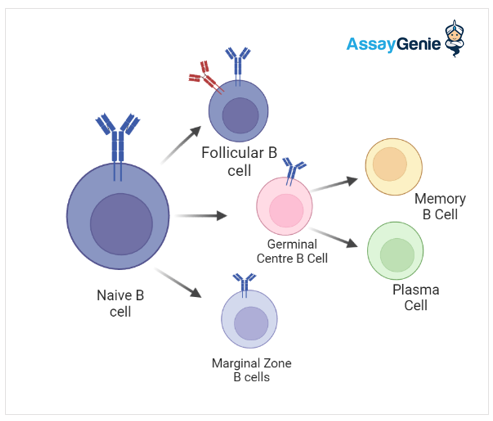 | | |
| --- | --- |
| | |
| | CD Marker Expression on cells |
| | CD23, CD22, CD21 (lower than Marginal Zone B cells) |
| Activated Germinal Centre B Cell | CD19, CD20, CD21, CD22, CD24, CD29, CD37, CD38. CD40, CD49b, CD72, CD74, CD83, CD95 |
| | |
| | CD19, CD27, CD38, CD138, CD269 |
| | CD1d, CD19, CD21, CD23, CD84, CD93, CD257, CD307a |
B cell surface markers play an important role in immunity. By studying these markers, we can better understand how B cells work and how they can be used to fight off infection.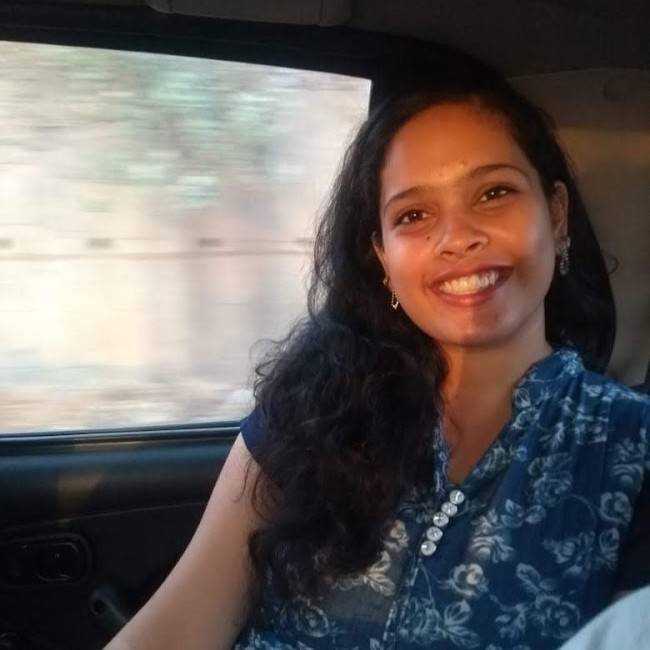 Written by Rithika Suresh

Rithika Suresh completed her undergraduate degree in Biotechnology in Anna University before completing her masters in Biotechnology at University College Dublin.
Recent Posts
The focus of this article is Tumor Suppressor Genes. There are various different t …

As atherosclerosis is a complex infl …