Drug Target Proteins
Bioactive Recombinant Proteins
Excellent tools for modelling drug effectiveness, drug development and pharmacokinetics (PK) assays.
---
Quality Controlled
Purity Tested
Thermal Stability Tested
---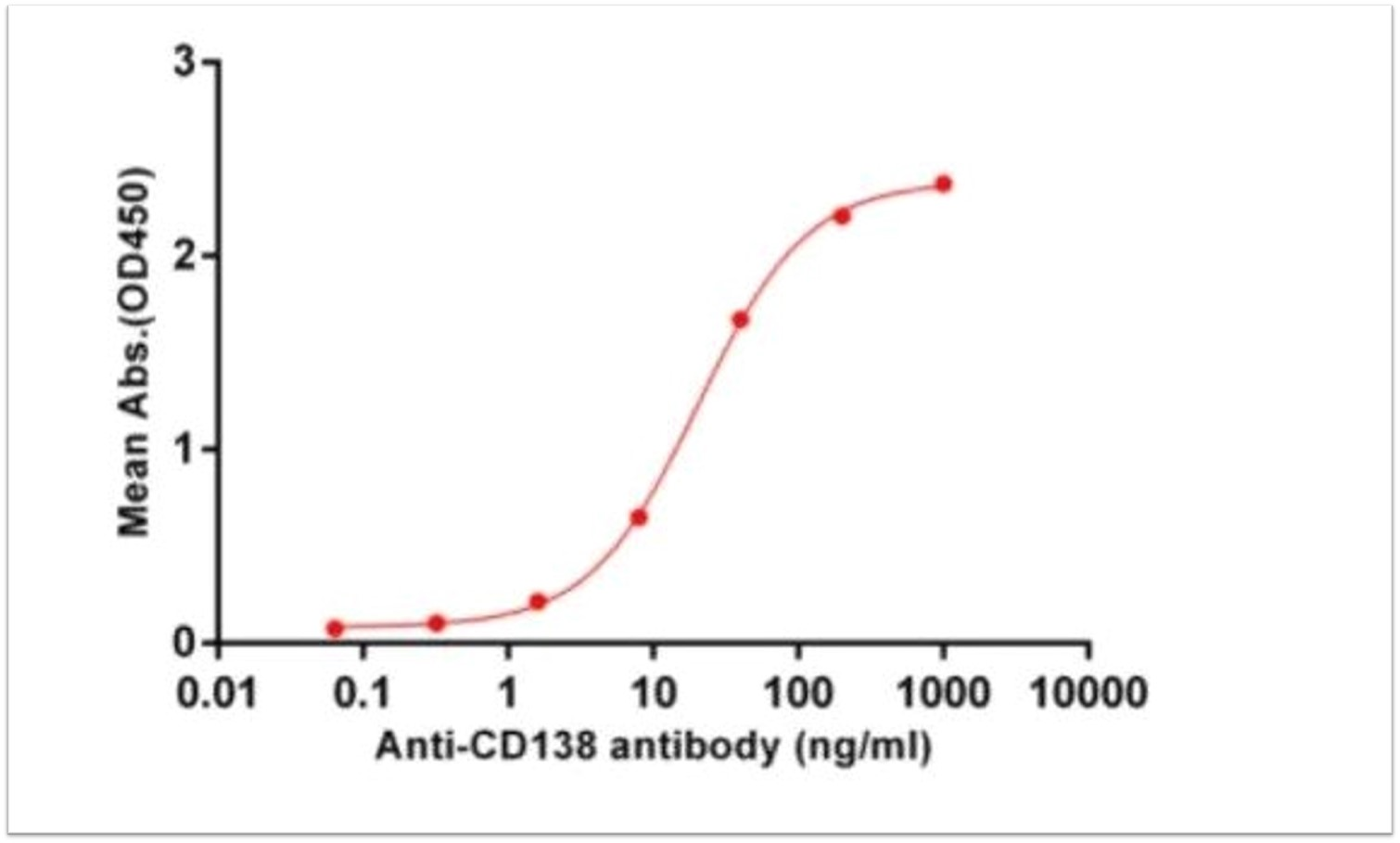 ELISA plate precoated with 2 µg/ml Human CD138 hDc-His tagged protein. Can be detected with Anti-CD138 antibody in a range of 1.6-200 ng/ml.
Bioactive Protein Features

Expression | Mammalian HEK293 cells with authentic posttranslational modifications
Culture | Serum free medium to minimise host cell contamination
Choice | Different tags available on proteins

Realiability

| EDM-Fc provides greater stability and solubility

Assurance | Extensive testing for quality and function
Bioactive Protein Applications

Antibodies | Native immunogens in the development of therapeutic antibodies
Drugs | In vitro testing of therapeutic drugs
Proteomics | In vitro testing of protein functions
Assays | Development of enzymatic assays

Controls

| Positive controls in western blots and as standards in ELISA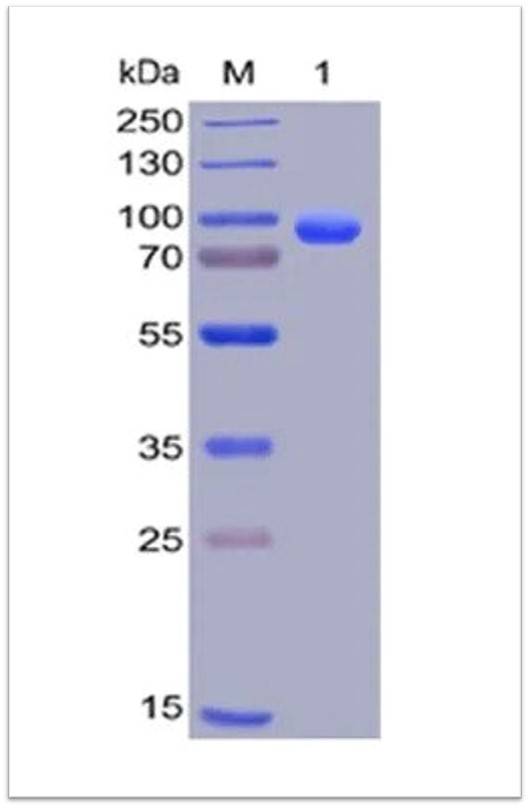 Human CD138, hFc-His Tag on SDS-PAGE under reducing condition.
Most therapeutic antibodies target the extracellular domains of membrane proteins or secreted proteins. Expressing and purifying membrane proteins in their full length and native confirmation is particularly challenging. Assay Genie provides extra-cellular domain (ECD)-Fc fusion proteins utilising HEK293 mammalian expression systems to ensure authentic posttranslational modification and a higher chance of producing proteins with good solubility and correct folding.
Bioactive Recombinant Proteins by Research Area