Non-Human Primate (NHP) ELISA Kits

At Assay Genie, we support pre-clinical scientists dedicated to infectious diseases such as HIV, vaccine discovery as well as cancer & neuroscience research. We provide an extensive library of over 180 highly validated non-human primate multiplex immunoassays & ELISA kits to measure specific biomarkers and the immune response.
NHP Multiplex Immunoassays
At Assay Genie, we have developed a Non-Human Primate (NHP) Multiplex Assay technology to simultaneously and quantitatively measure a range of NHP cytokines and inflammatory markers including interferon gamma (IFN-γ), IL-10, IL-4 and IL-6. GeniePlex enables the quantitative detection of NHP analytes in as little as 15ul sample on almost any flow cytometer. At Assay Genie we can develop custom assays to meet your research needs within 10 days! To find out more information about developing your own custom panel please click here to get in touch.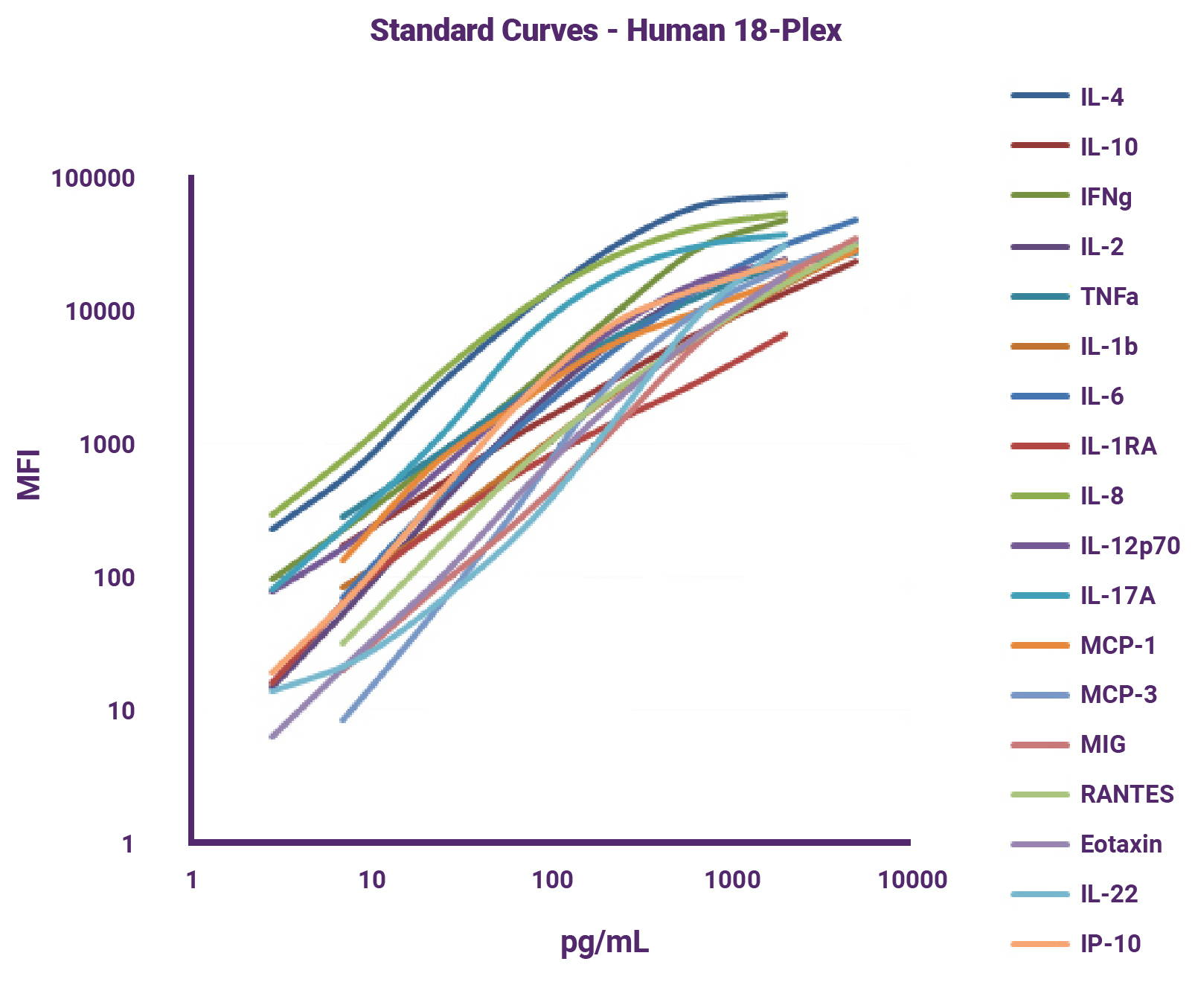 Figure 1: Example standard curves of Human 18-Plex
Analyze: Multiplex 2-23 analytes in a single sample!
Fast: 2 hour protocol!
Sensitive: Measure as low as <10 pg/ml of each analyte
Dynamic: Lower limit < 20 pg/mL | Upper limit > 5,000 pg/mL
High Precision Intra-assay CV: < 10% | Inter-assay CV: < 20%
Low Volumes: Use as little as 15μl of sample
Validated: All assays fully tested for cross-reactivity in our lab
Customization: Create your own custom multiplex assay!
Non-Human Primate Multiplex ELISA Panels
NHP Validated ELISA Kits
Key Features of Assay Genie Validated NHP ELISA Kits:
Validated: All ELISA kits are provided with extensive validation data including Spike-recovery, Linearity, Range, CV% & Standard Curves
Flexible: Validated kits for NHP & other species
Sensitive: Ready-to-use, pre-coated 96-well ELISA kits with picogram sensitivity for many analytes
Specific: Recognizes NHP antigens and tested for cross-reactivity
NHP Antigen ELISA Kits
Related Tools for Research