Animal Model & Veterinary ELISA Kits

At Assay Genie, we continue to support veterinary researchers push the boundaries of knowledge and help them discover more. We provide an extensive library of over 10,000 highly validated Veterinary ELISA kits across 20+ species!
If you have any questions about the Animal ELISA Kits below, or would like a quote, please get in touch using our contact us page.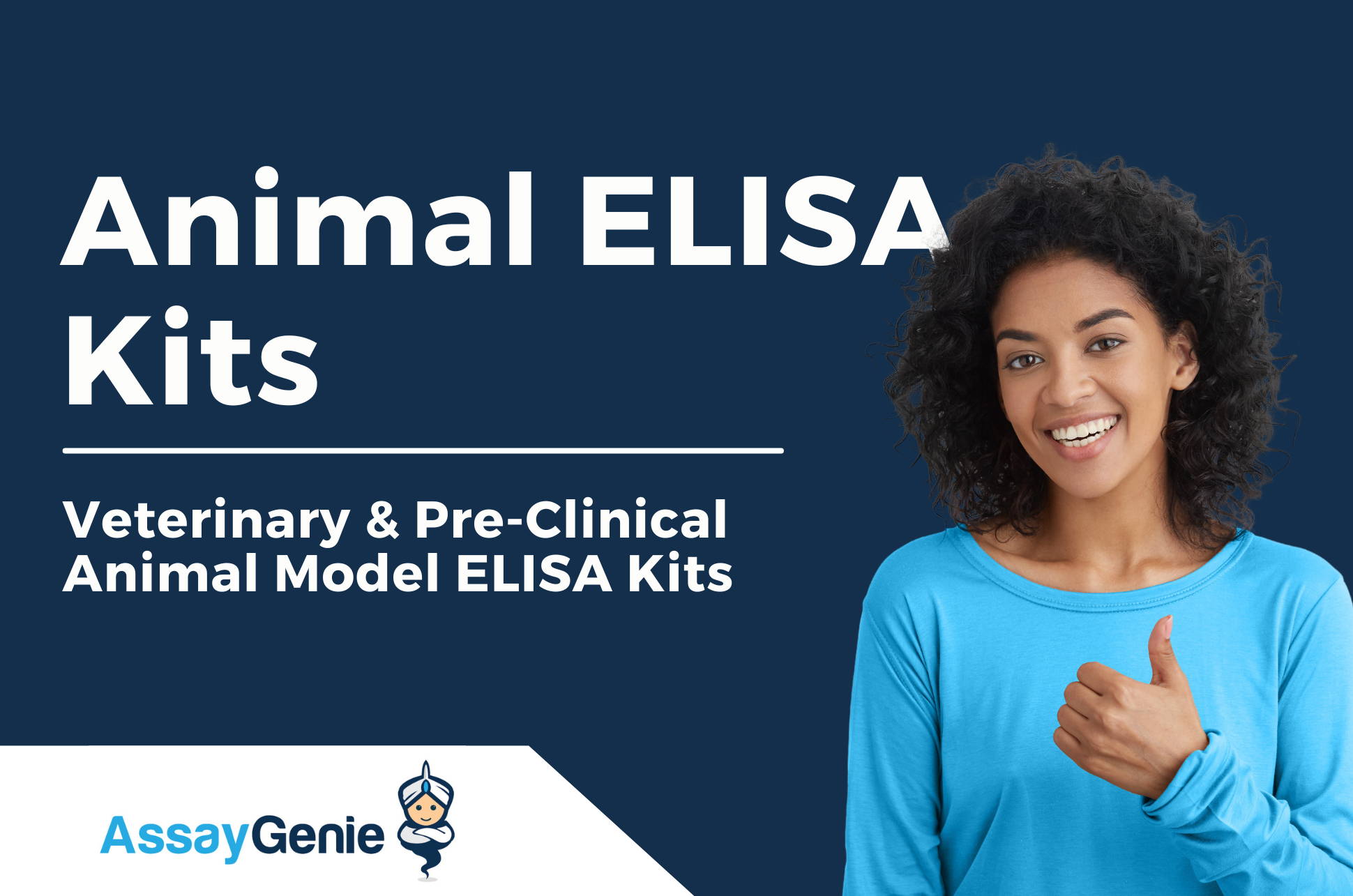 Animal ELISA Kits by Species
Large Animal ELISA Kits -Ruminants, Equine & Swine Species

Small Animal ELISA Kits - Lab Animals, Companion Animals, Avian & Aquatic Species
Assay Genie DIY (Do-It-Yourself) ELISA kits are sets of reagents to develop your very own sandwich ELISA to quantify analytes in a variety of sample types covering multiple species including: monkey, mouse, rat, dog, horse, cat, goat, chicken, ferret, zebrafish, dolphin, guinea pig, rabbit & many more.